About the Chamacoco Dictionary
back to dictionary
The language Chamacoco is spoken by the Ishir people of the Gran Chaco region of northern Paraguay. Chamacoco, along with Ayoreo, is part of the Zamucoan language family. There are less than 1,500 speakers of Chamacoco, and they are mostly located in several communities along the upper Paraguay River, which forms the country's border with Brazil.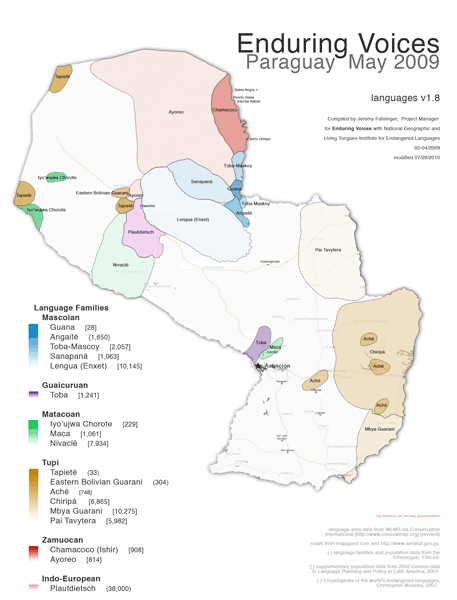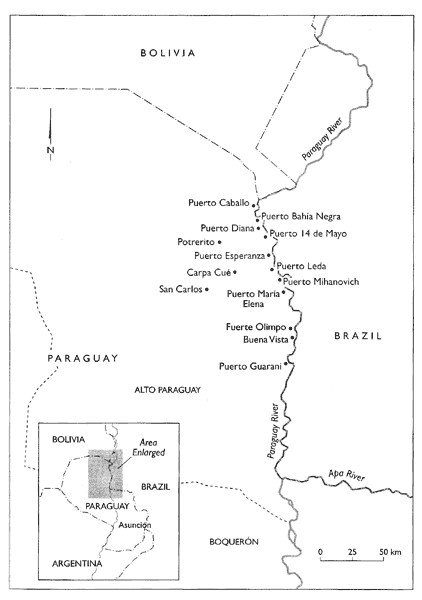 The words recorded in this dictionary comes from a visit to the Ishir made in May 2009 by the Enduring Voices team from the Living Tongues Institute for Endangered Languages. In the towns of Karcha Bahlut, Puerto Diana, and Bahia Negra, the team recorded language tokens and interviews with several members of the Ishir community. Contributors from Puerto Diana included Alvin Paja Balbuena (referred to within the dictionary by the initials "APB"), Gaspar Paja, Críspulo Martínez (Kafotei), and Agnes Peralta. In Karcha Bahlut the team recorded Ishir schoolteacher Alejo Barras and his sister Evangeline Barras.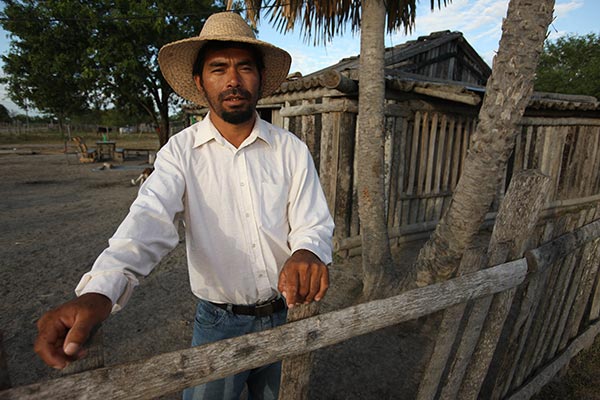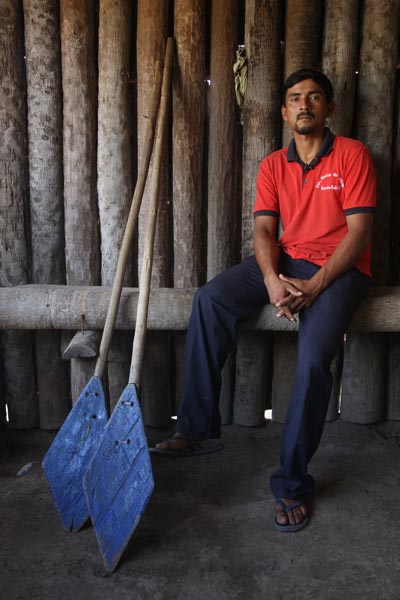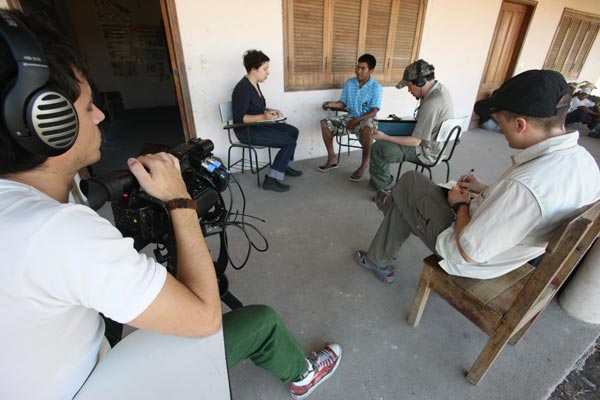 The Ishir speak their language amongst themselves but face external pressures to rely on Guarani and Spanish in interactions outside the community. Their language is inextricably tied to the land on which they live, and the community members mentioned above, along with other community leaders, are making efforts to preserve the collective fate of their language and culture. This dictionary is part of the Living Tongues Institute's ongoing efforts to provide resources to the community.
All entries in the dictionary were transcribed into the International Phonetic Alphabet by Swarthmore student Charlie Huntington. These broad transcriptions are provisional and subject to change as more recordings are cataloged. The transcriptions use the following IPA symbols:
Vowels: ɑ, a, e, ə, ɪ, ɨ, i, ɔ, u, and the following nasalized counterparts: ɑ̃, ã, ẽ, ɪ̃, ɨ̃, ĩ, ɔ̃, ũ.
Consonants: m, n, p, b, t, d, k, g, ʔ, s, z, ʃ, ʒ, ɣ, h, ɹ, r, l, w, tʃ, dʒ
The Ishir community is in the process of determining a universal orthography for their language. The dictionary will be updated eventually to incorporate translations into the native writing.
We would like to thank all the Chamacoco language consultants for their cooperation and contributions. The research for this dictionary was made possible by the support and assistance of the National Geographic Enduring Voices Project, the Living Tongues Institute for Endangered Languages, and Swarthmore College. All content is under copyright by the authors. Any questions or comments concerning this project can be sent to harrison@swarthmore.edu.
how to cite: 2010. Anderson, Gregory D.S. and K. David Harrison. Chamacoco Talking Dictionary. Living Tongues Institute for Endangered Languages. http://chamacoco.talkingdictionary.org
Sources and further reading:
Escobar, Ticio (2007). The Curse of Nemur: In search of the art, myth, and ritual of the Ishir. University of Pittsburgh Press, Pittsburgh, PA.
Escobar, Ticio (1999). La maldicion de Nemur: Acerca del arte, el mito y el ritual de los indigenas Ishir del Gran Chaco Paraguayo. Imprenta Editorial Arte Nuevo, Asunción, Paraguay.
Escobar is currently the secretary of culture of Paraguay under president Fernando Lugo. Formerly a professor and a museum curator, he is also an art critic, and with that perspective he explores the intersections of nature, art and religion amongst the Ishir.
Klein, Harriet Manelis and Louisa R. Stark. (1977) Indian Languages of the Paraguayan Chaco. Anthropological Linguistics, Vol. 19, No. 8 (Nov., 1977), pp. 378-401. Published by: The Trustees of Indiana University on behalf of Anthropological Linguistics. Retrieved from http://www.jstor.org/stable/30027605.
Miller, Elmer S., ed. (2001). Peoples of the Gran Chaco. Bergin & Garvey, Westport, CT.
This book, although not specific to the Chamacoco, serves as a useful introduction to the area, describing the societies of the region from both a contemporary and historical perspective.
Ozuna, Andrés (2009). Ishiro oreyuwo poruwo: Sabiduría de los Ishir del Chaco. Biblioteca Paraguaya de Anthropología – Vol. 73 Asunción, Paraguay.
Ozuna is an indigenous Ishir fully engaged in efforts of language revitalization. This book contains descriptions of myths, tales, and native plant descriptions, with occasional Spanish translations complementing the native tongue.
Branislava (or Branka) Susnik was a linguist and anthropologist who spent many years documenting life amongst the Chamacoco. Her works vary from detailed phonetic explorations, such as Estructura de la Lengua Chamacoco-Ebitoso (1957) and Familia Zamuko; Camakoko-Ayoweo (1972), to broader anthropological topics (Estudios Chamacoco, 1957.) This research is obscure, difficult to find and very dense. It was published in Asuncion, Paraguay by the Sociedad Cientifica del Paraguay and the Museo Etnografico Andres Barbero.